COMET-Programme
BEST is working on the scientific and technological basis for processes which use biomass and waste to produce heat, electricity, gaseous and liquid energy carriers and sources, and basic materials for the chemical industry. The company also carries out research on the joint use of bioenergy and other renewable energy supply technologies as a means of providing efficient, sustainable and economic solutions for the energy system of the future.
The competence center BEST - Bioenergy and Sustainable Technologies GmbH is funded by BMK, BMDW and the federal states Vienna, Lower Austria und Styria within the scope of COMET - Competence Centers for Excellent Technologies. The program COMET is managed by the FFG.
The strategic objectives of COMET are: developing new expertise by initiating and supporting long-term research co-operations between science and industry in top-level research, and extablishing and securing the technological leadership of companies. By advancing and bundling exting strengths and by integrating international research expertise Austria is to be strengthened as a research location for the long term.
ALGAE – «QUALITY FROM AUSTRIA»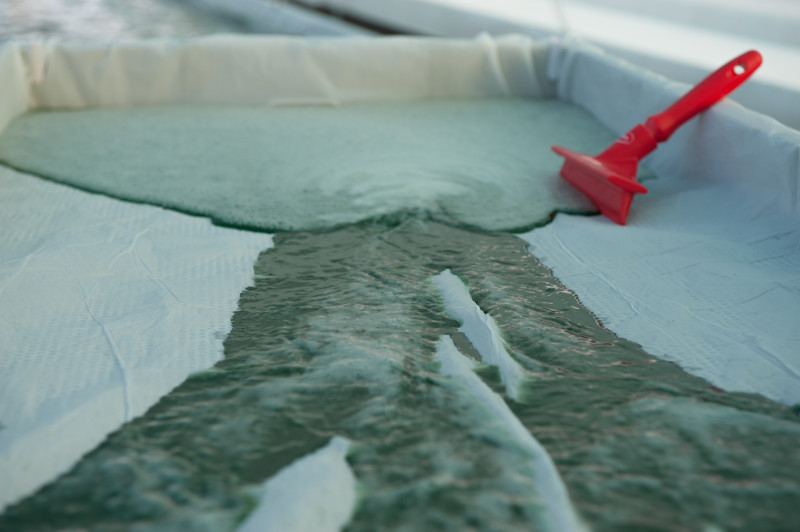 Local and sustainable production of alge for use as healthy food ingredients. This is the aim of the "Algae4Food" project led by BEST - Bioenergy and Sustainable Technologies GmbH.
Health aspects are becoming increasingly important quality criteria in the food sector, in addition to a growing focus on local and organic production. Algae still play a subordinate role as a raw material in this respect, although they are rich in essential amino acids, trace elements and antioxidants.
High quality and traceable production are top priorities for consumers when it comes to their food. Algae are currently produced primarily in South-East Asia and often do not meet Austrian and European quality criteria. Moreover, the drying process often gives algae a strong taste or smell.
The Algae4Food project aims to provide Austria with algal material, which is produced locally and sustainably and meets the highest quality standards. Methods such as pulsed electric fields (PEF), isostatic high-pressure processing (HPP) and gentle drying processes are used for conservation. The raw material obtained with these innovative processes will then be tested for the production of different foods.
Impact and effects
The project covers the entire algae value chain, from the provision of the algal raw material to processing and product manufacturing through to packaging, marketing and sales.
The process is integrated into a biogas plant in order to enable local and cost-effective algae production. The heat and power generated by the biogas process is provided for cultivating the algae, thus enabling economically viable production in Austria, even under non-optimal climatic conditions. The project team is also developing a concept for using CO2 from the biogas as a resource in algae cultivation.
The project is funded by the Federal Ministry for Digital and Economic Affairs (BMDW) under the 12th call of the COIN (Cooperation & Innovation) Network funding line. The funding programme is managed by the Austrian Research Promotion Agency (FFG).
Partner
ROHKRAFTgreen GmbH
ROHKRAFT Ing. Karl Pfiel GmbH
Felzl GmbH
JuiceFactory – JuiceBars GmbH
Urbanhealthconcept
NaKu e. U.
CleverClover
Zotter Schokolade GmbH
Universität für Bodenkultur Wien
Fachhochschule Wiener Neustadt GmbH
---