News
2020-11-26
Save-the-date: Digital workshop "Heat to Fuel interfaces to advanced Power-to-Gas and Power-to-Liquids Technologies (e-fuels)"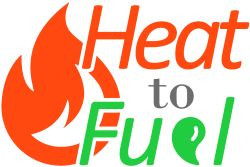 BEST is organizing a workshop in the frame of the Horizon 2020 project Heat-to-Fuel to give a comprehensive overview on "Advanced Power -to-Gas and Power-to-Liquids Technologies".
2020-11-25
The role of renewable fuels in reducing the climate impact of road transport
Experts from the IEA Bioenergy and Advanced Motor Fuels Technology Collaboration Programmes have analysed the role of renewable fuels to reduce the climate impact of road transport in a number of countries, including Germany, Sweden, Finland, the USA and Brazil.
2020-11-05
From Waste to Value
Construction has started on a new pilot plant in Vienna, Austria, which will demonstrate the conversion of waste materials into eco-friendly and carbon-neutral fuels. At the site of a hazardous waste incineration plant in the urban area of Vienna, BEST – Bioenergy and Sustainable Technologies - will operate a novel process chain to generate and utilize a hydrogen-rich synthesis gas on an industrial scale. The plant is being built by the SMS Group.
2020-07-20
BEST receives 2 poster awards at this year's EUBCE
BEST receives 2 poster awards at this year's EUBCE for the posters "Evaluation of the Transient Behaviour of a Fixed-bed Biomass Gasifier for Demand-oriented Electricity Production" and "Long-term Validation of a new Modular Approach for CO-λ-optimization".