Structure
BEST - Bioenergy and Sustainable Technologies GmbH is a K1 Competence Centre in the Austrian COMET programme and closes the gap between academic research and industrial technology development by undertaking industry-driven applied research and development in the fields of bioenergy, the sustainable bio-based economy, and future-proof energy systems.
BEST is working on the scientific and technological basis for processes which use biomass and waste to produce heat, electricity, gaseous and liquid energy carriers and sources, and basic materials for the chemical industry. The company also carries out research on the joint use of bioenergy and other renewable energy supply technologies as a means of providing efficient, sustainable and economic solutions for the energy system of the future.
Organisational Structure
BEST - Bioenergy and Sustainable Technologies GmbH is organised in five areas that represent different spheres of competence: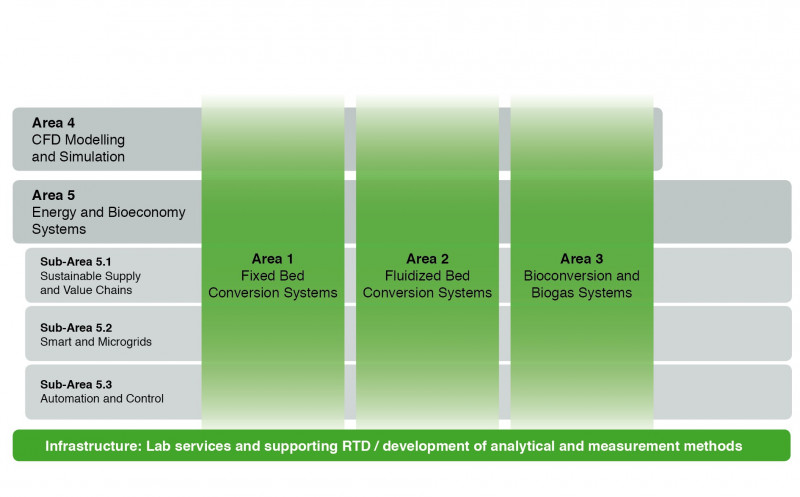 The head office of the Competence Centre is located in Graz in addition to a branch office for special research activities established in Vienna and Wieselburg. Further research sites are located in Vienna-Simmering and Tulln due to proximity to our partners.
Partners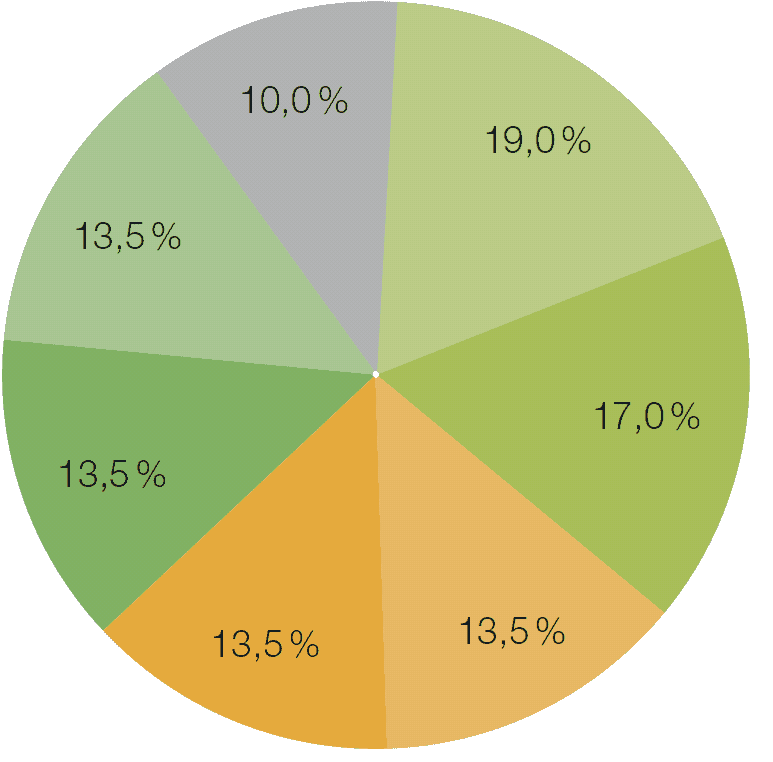 19 % Association of Company Partners
17 % Graz University of Technology
13.5 % Vienna University of Technology
13.5 % University of Natural Resources and Life Sciences, Vienna
13.5 % University of Applied Sciences Wiener Neustadt
13.5 % Republic of Austria, FJ/BLT Wieselburg
10 % Joanneum Research Corporation