Sustainable Supply and Value Chains

This competence area focuses on bioenergy aspects involving the entire value chain, from the resource to the final product, and its market. The value chain starts with the biomass resources, which may originate from agriculture and forestry, waste management or from other sources such as algae biorefineries. These resources are provided in the necessary quality for a variety of facilities such as stoves, boilers, biomass-fired CHP, biofuels production facilities or biogas plants. The pretreatment and conversion of biomass produces different types of energy (heat, power) and energy carriers (solid fuel, gas or transport fuel), depending on the technology used. Biorefineries may also provide products for non-energy applications, such as chemicals or bioplastics.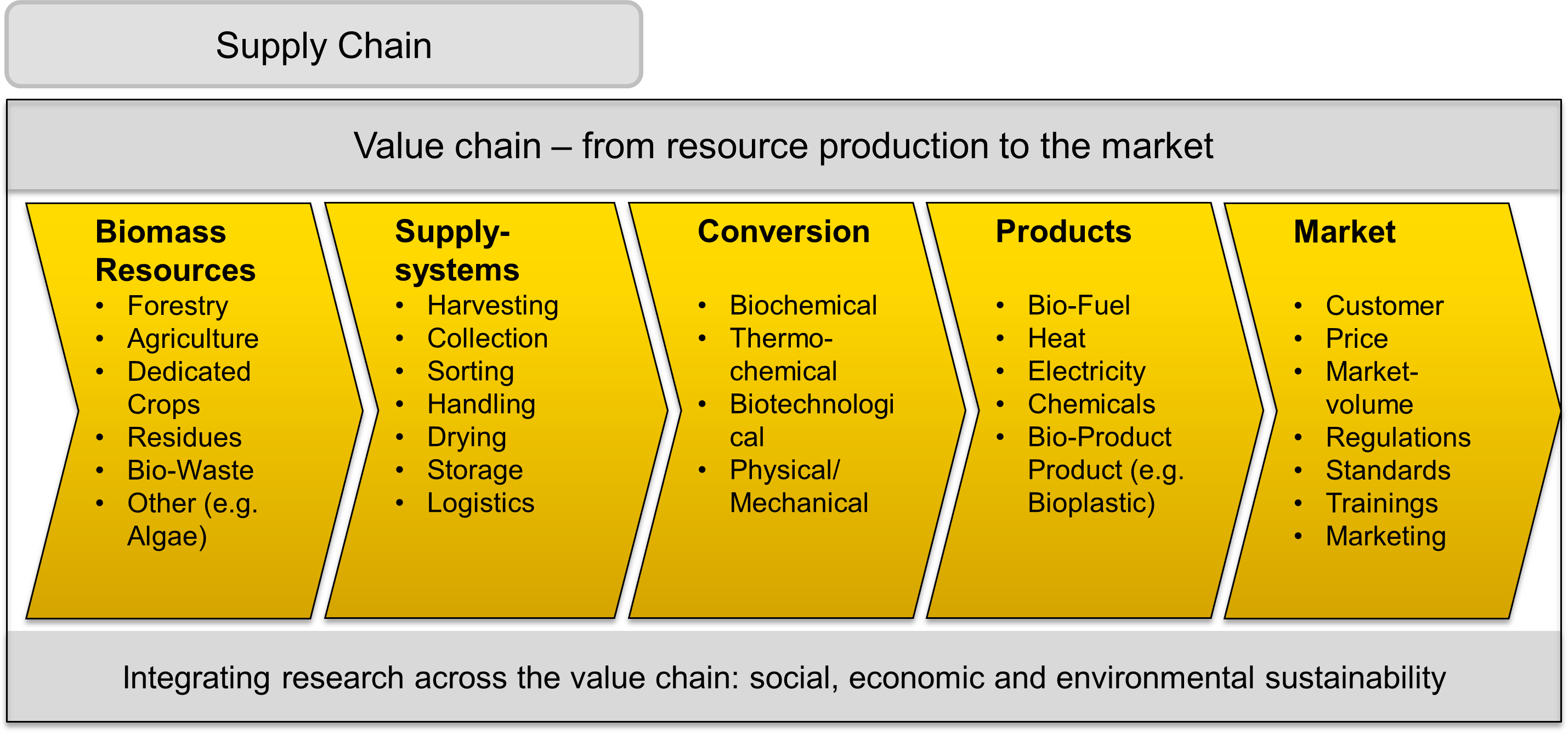 Fields of development and application
Our research focuses on developing and optimising value chains for energy and material use of biomass respectively the bioeconomy:
Analysis and modelling of markets (both for resources/raw materials and products)
Studying prices and pricing mechanisms
Analysis of customer demands and customer behaviour
Exchange of information with experts and stakeholders
Customized training
Research questions
What resources are available and what treatment/conversion methods must be applied to enable industries to replace their fossil resources with renewable ones?
How can the transition to bioenergy be facilitated?
What are the non-technical barriers and supporting factors for potential bioeconomy solutions?
How can the total value added of a specific resource (e.g. hardwood) be increased?
What impact will climate change and changes in demand brought about by the bioeconomy have on different biomass value chains?